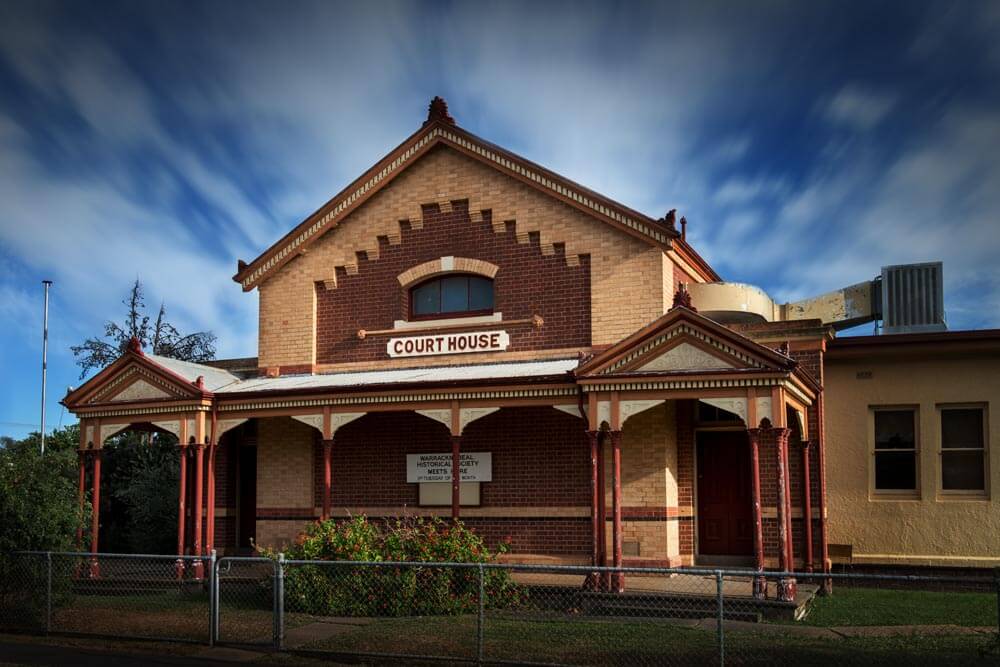 Image supplied by Warracknabeal Historical Society
Breathing new life into the historic Warracknabeal Court House: 
Calling all community members interested in participating in the project.
Working Heritage has embarked on a new project with Renew Australia to reactivate the historic Warracknabeal Court House.
The Court House, which has been vacant for some time, was in operation for 98 years from 1891 to 1989 after which it time it was used as a meeting space for the Warracknabeal Historical Society.
Angela Simons from Renew Australia says, "With the continued success of the Jack's Reloaded project [the activation of the decommissioned Jack's Magazine in Maribyrnong], Renew Australia are pleased to be partnering with Working Heritage on another the project that seeks to reimagine the use of our heritage buildings."
Ross Turnbull, Executive Officer of Working Heritage says, "The Warracknabeal Courthouse is a great heritage building with a lot of character. It has been underutilised for too long but we think it can become a valued resource for Warracknabeal and beyond. We look forward to seeing a really diverse and interesting range of proposals for use of the building."
This initiative will help to bring life to the historic Court House and encourage people to spend more time there. It will also demonstrate the potential future uses for the heritage-listed site and provide the opportunity for new businesses and community initiatives to test their ideas at minimal cost.
Working Heritage will work with Renew Australia to place creative and community enterprises and projects into the disused Court House; helping to make the site active, while ensuring the property is looked after for years to come.
Anyone interested in finding out more should contact Angela Simons, Renew Australia 9882 0785 or via email to angela@renewaustralia.org
Ready to apply? Click here to complete an Expression of Interest.