Renew Australia is a national social enterprise designed to catalyse community renewal, economic development, the arts and creative industries across Australia.
We work with local communities to catalyse creative industries and improve main streets and central business districts by leveraging underutilised spaces and transforming them into creative hubs.
Check the videos below for more on our
projects and participants around Australia
Renewing

spaces
We work with communities and property owners to take otherwise empty shops, offices, commercial and public buildings and make them available to incubate short term use by artists, creative projects and community initiatives.
Feature photo credit - M Silver - Magnet Galleries, one of the participants in the Docklands Art Collective.
List a space
Find a space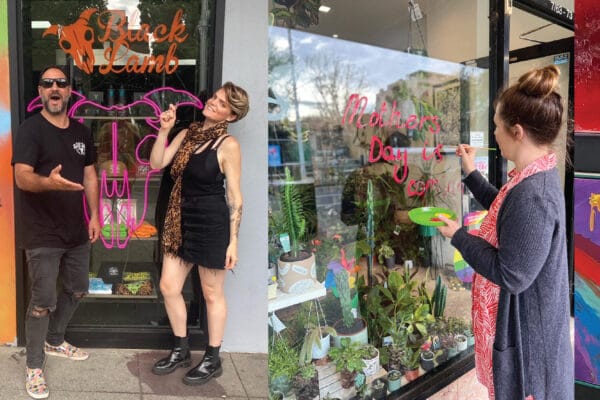 Are you ready to move your business idea to a retail store? Keen to showcase your organisation to St Kilda locals? Ready to put your creativity on show to the ...
RENEW DOCKLANDS – Media Release March 2022 Images by Fabrizio Evans March 2022 Emerging creative enterprises shine a light on homegrown, designed and made initiatives as part of the exciting ...