Employing the successful model pioneered in Newcastle, Renew Geelong is ready to connect owners of vacant properties with makers, creators, artists, community groups and local enterprises to reinvigorate empty spaces in central Geelong – Rent free!
Renew Geelong is the brainchild of Renew Australia and is an urban renewal scheme that aims to fill empty buildings and spaces to bring new life to under-utilized and under-appreciated precincts, while simultaneously providing emerging artists and performers with a forum for showcasing their talent.
A not-for-profit social enterprise, Renew Geelong is funded by the City of Greater Geelong and Creative Victoria to match spaces to projects and ensure that potential tenants compliment surrounding businesses.
Working with local property owners, Renew Geelong will deliver rolling 30-day free licenses that place creative enterprises and projects into empty spaces, activating and enhancing the value of properties while long-term, paying tenants are secured. The spaces are provided to creative tenants free of charge subject to a nominal fee for public and product liability insurance. The initiative removes substantial risks for budding creative in setting up premises and taking their ideas to the next level.
Renew Geelong is now inviting expressions of interest from individuals and groups who would like to utilize space for creative projects within Central Geelong. Anyone from the region who has a creative idea, project, skill or product in the pipeline that would benefit from premises in central Geelong is invited to apply.
Visit www.renewgeelong.org to register interest and apply for a rent-free space.
---
What is Renew Geelong and where do I find it?
The Renew Geelong Concept Space, based at 105-107 Morrabool Street, Market Square Shopping Centre, currently plays host to three creative businesses including The Geelong Illustrators Workshop and Studio, a collective of 22 artists; Waja Creations with unique concrete and timber pieces and a large selection of rare plants; and Fair Dinkum Moccies who creates made to order Moccies. Slip next door to 109 Moorabool Street and experience all things repurposed at BOE, The Reimaginarium.
If you haven't been to Little Malop Street lately you may be surprised to see The Dot Collective and Ruck Agency embracing the vibrancy and personality of the mall. An Arts Agent and Marketing specialist respectively, they are based at 105 Lt Malop Street.
The Belcher Arcade, offered to Renew Creatives free of charge by Up Property, is also set for a shake up with three creative projects confirmed for the Arcade with more to be announced. The Indirect Object, an award-winning collaborative group with performers and technical artists, producing large-scale interactive installations, community engagement activations, experimental live art performance and roving puppets, will take pride of place in the old Mountain Design shop. See their work in action at White Night Geelong on 13 October 2018. Venture a little further into the Arcade and you will see Legio-Centurion Films, Mark Sinozic has set up their studio, shooting short films and webseries. Finally, Hearth Tales will see professional storyteller, Niki Na Meadhra create visual world drawings from rich story traditions – myth, legend, folklore, inviting the community for storytelling events and workshops.
Belcher Arcade will be activated during the month of October with at least two additional projects still to be announced.
---
Property Focus
Renew Australia is delighted to confirm Market Square and Up Property as the first property partners for the Renew Geelong project.
Commercial spaces from both Market Square and the Belcher Arcade will be amongst the first properties activated by creative projects and social initiatives for the Renew Geelong Project, supported by the Victorian Government and the City of Greater Geelong. Renew will be working closely with both Market Square, Centre Management and Up Property to match projects to spaces
across the Shopping Centre and the Belcher Arcade, transforming up to seven properties over the coming months.
Market Square is located in the heart of Central Geelong offering over 80 fashion, health & beauty, food, services, electronics and homewares retailers. The Centre is bordered by Moorabool, Malop, Little Malop and Yarra Streets, with a number of shops facing the street selected for participation in the Renew project. The Renew Concept Space will be located at 105 -107 Moorabool Street and will host a number of creative projects within the collaborative space.
Belcher Arcade is destined for a redevelopment, with Up Property planning to breathe new life into the two-level arcade, transforming it into a modern location which may include mix of office, retail and hospitality spaces. In its current condition, the arcade will provide the chance for up to five potential new innovative businesses and projects to thrive as part of the new Renew Geelong initiative.
Up Property is a Melbourne based boutique real estate investment company. With a focus on both commercial property investment and residential development, their expertise lies in identifying, acquiring and managing real estate opportunities that offer compelling upside potential. Having long seen Geelong as a favourable location for investment, Up Property purchased their first property in Geelong back in 2004. Since then they have been prominent investors and developers both in the Geelong CBD and surrounding suburbs, most recently securing the new head office for the Geelong Advertiser.
---
What's new?
Pako Festa Exhibition, Renew Geelong Project Space (107 Moorabool Street, Market Square Shopping Centre)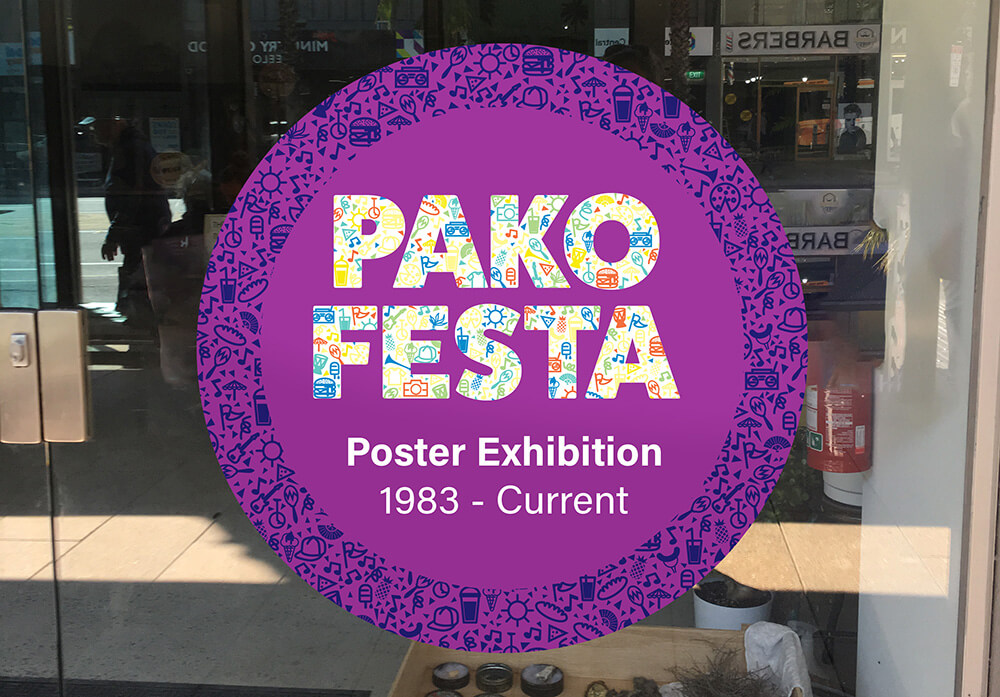 Pako Festa Poster Display 1983-current
From Monday 8th October – Friday 9th November, 2018
Pako Festa has an incredible 36 year history and for the entire month of October we are opening the vault!
Come and discover posters from past events and the evolution of Carmen Miranda over the years from posters to event t'shirts. Pako Festa is a living history of the diversity found in Geelong and we thank the many community groups that have shaped Geelong's Cultural fabric over the past 36 years.
For your chance to meet the team, discover the Pako Festa archives and find out how you can get involved in the 2019 event visit us on any Monday throughout the month of October and you never know Carmen Miranda might pop in for a surprise visit.
Diversitat Pako Festa, established in 1983 is held annually on the last Saturday in February and has become an important platform to ensure that Victoria's multicultural communities can celebrate, preserve and share cultural traditions in a meaningful way. The event attracts over 100,000 people and injects over 5million dollars into the local economy in just one day.
Pako Festa promotes a general positive awareness of the cultural diversity in the Greater Geelong Region, through a combination of food, music, dance, and creative projects by transfer of information in a harmonious environment.
With nearly 40 diverse communities coming together in the planning and delivery of the event, Pako Festa fosters cross cultural awareness, understanding, respect, community unity and intercultural relationships.
---
Be sure to check out…
06 October: One Artist's Trash: One artists trash is another artist's treasure!
08 October – 9 November: Pako Festa Poster Exhibition
06 November: Shopping Festival and Sidewalk Sales; The Renew Geelong Concept space (105-109 Moorabool Street) will be participating in the Sidewalk Sale Shop: Waja Creations, Geelong Illustrators, Fair Dinkum Moccies, BOE The Reimaginarium
---
Want more information?
If you are a property owner or agent, or have interest in space, we welcome you to contact the Renew Australia team via geelong@renewaustralia.org or via phone 03 9982 0785.
Renew Australia not only accept applications from creatives (someone who makes and creates their own wares or intellectual property), but also other social enterprises and not-for-profit groups. Previous Renew Australia participants have included galleries, arts collectives, architects, film-makers, festival produces and graphic designers. If you're unsure about whether you qualify, please contact geelong@renewaustralia.org