Welcome to Renew Geelong 2019!
The Renew Geelong Project is off to an exciting start, receiving extremely positive feedback from the local community, traders, property owners and creatives. Since the launch of the project late August 2018, 10 otherwise vacant properties have been activated, 16 creative initiative have signed licence agreements and in excess of 30 workshops and events have been hosted by Renew participants.
During the busy Christmas period, the Concept Space at Market Square Shopping Centre had a retail focus, hosting the Geelong Creatives in the project space and attracting up to 100 visitors a day. The Belcher Arcade embraced the holiday spirit and played host to the much loved Tinsel Room and virtual reality projections in collaboration with Central Geelong Marketing. Keep an eye on the Arcade as new participants make their mark on the space.
Property Update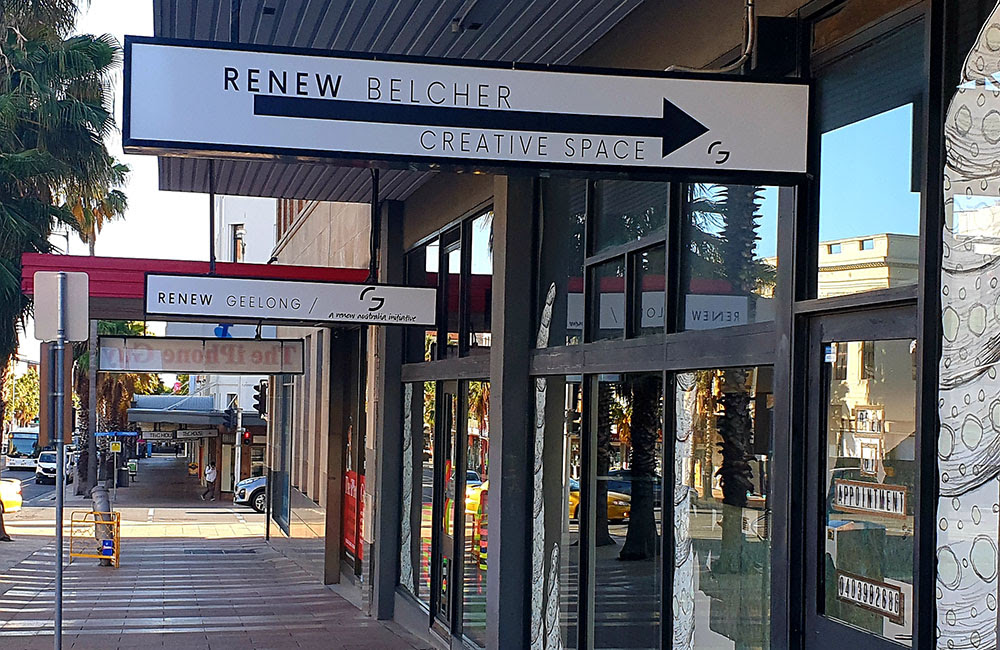 Renew Belcher lives!
The Belcher Arcade is coming to life but it still needs the love and care of our creative community and local businesses to really see its full potential as a creative hub. With one very quaint shop yet to be filled, large black windows, an open communal space and fantastic acoustics it is ripe for creative inspiration.
Renew Geelong Concept Space – Call for Retail Projects
The Renew Geelong Project gives creatives the opportunity to trial their idea in commercial spaces free of charge without having to commit to a long term licence agreement.  A position has become available at the Collaborative Concept Space, based at Market Square Shopping Centre (behind the bus stop).  Join the Geelong Illustrators, Waja Creations and Ross Thompson Furniture to give the community an authentic shopping experience. Got a great idea or project? Contact Andrea Bruce, Renew Geelong Project Manager geelong@renewaustralia.org or visit our project page to find out more www.renewgeelong.org
Participant Focus: 
Welcome
Renew has welcomed two participants to the Belcher Arcade.  Both offering a unique retail experience and will be open to the public in February.  Take a look at their social pages for opening times.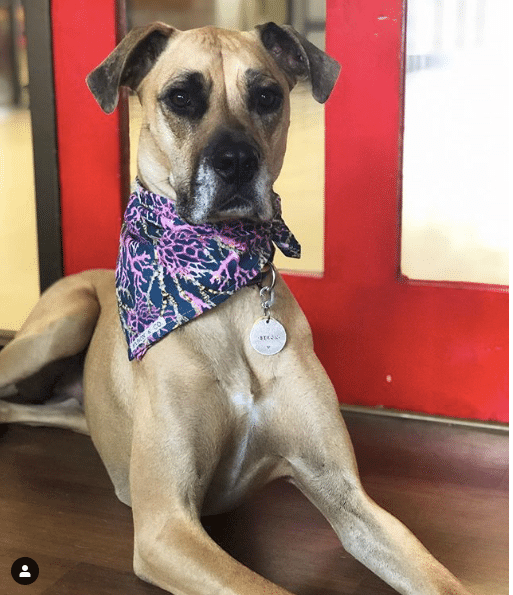 Byron & Co Bandanas
Belcher Arcade, Shop #7
Facebook Instagram
www.byronand.co
Byron & Co Bandanas, hand make and personalise bandanas and accessories for your favourite pet. Order online and pickup locally or drop by with your best friend and browse their large range of accessories. To make your experience even better, photographer and owner Justice Cameron, takes the most adorable pet portraits.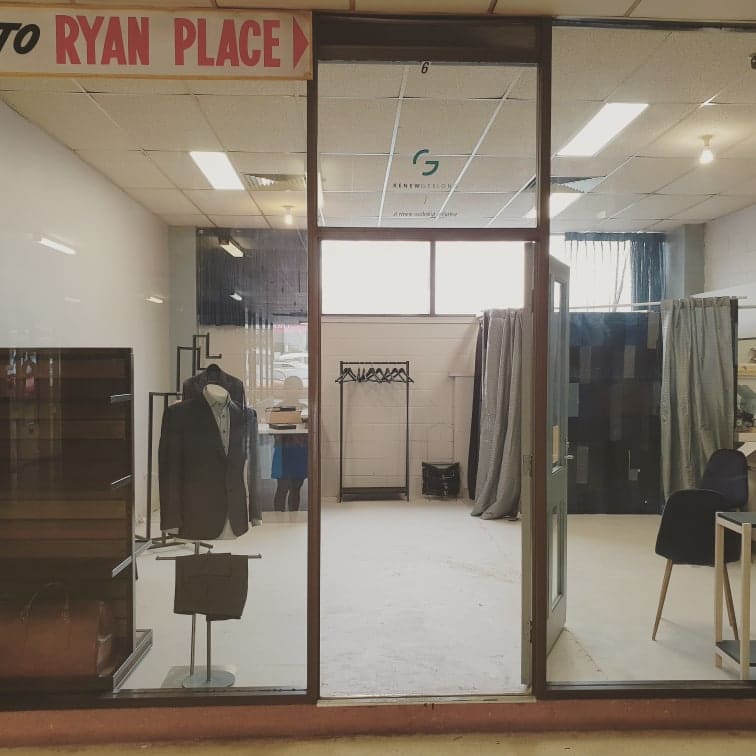 Suits Well
Belcher Arcade, Shop #6
Facebook Instagram
www.suitswell.biz
Suits Well is a dedicated custom tailoring business for those who are interested in gentlemans' fashion, or just want to look great for a special occasion.  Lin will be happy to have a chat with you, and help with any artisan tailoring needs.
Participant Journeys
One of the great aspects of the Renew Project is that creatives can trial their business in a commercial space without signing a long-term lease or paying high rent and outgoings.  All participants will exit the program at some stage, some will go on to take a long term lease whilst others will decide that a physical space is not important or necessary for their business.  All learning and decisions made through this process is valuable and we wish participants exiting the program our very best.
Niki na Meadhra, Hearth Storytelling has exited the program and has taken a teaching role.  Niki will continue her practice and you can follow her work via instagram. Thank you for breathing life into Shop #7 Belcher Arcade the positive energy will be felt for months to come.
Antonio Ciardulli, Fair Dinkum Moccies has been operating out of the Renew Concept Space since the launch of the project.  If you did not buy a pair of his made-to-order moccies or attend one of his workshops then time has run out. Antonio has made the hard decision to sell his business and has taken a casual job with Market Square Shopping Centre.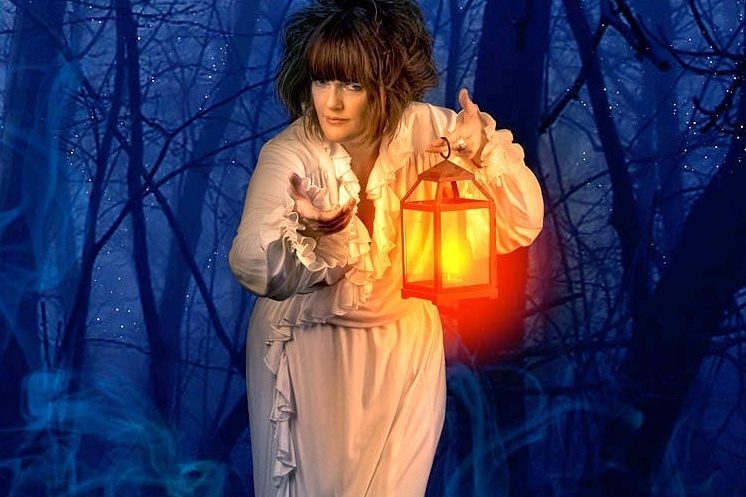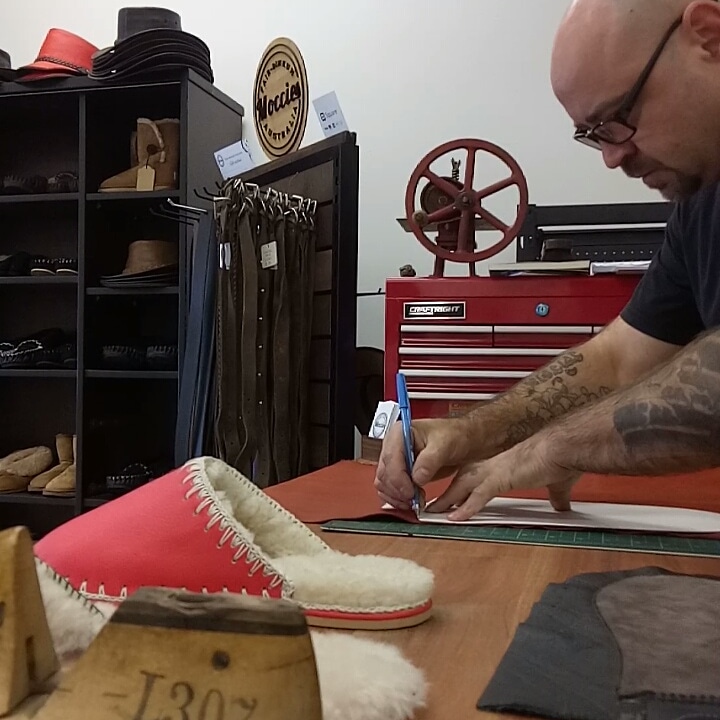 What's New?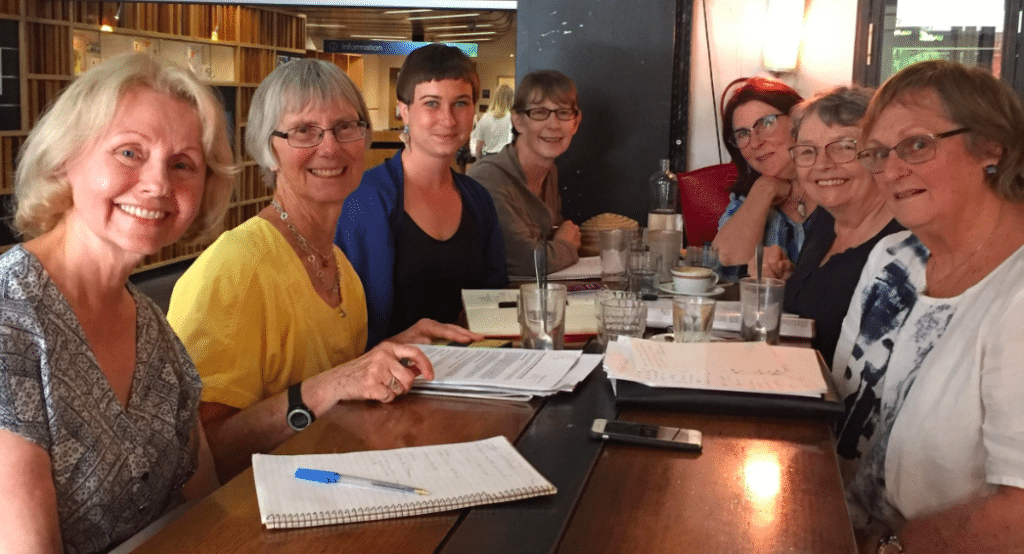 Creative Cluster
Renew Geelong Project Space
16 February – 15 March 2019
Launch 16 February, 2.30 – 4pm
Find out more here
E: nancydeesculptures@gmail.com
M: 0431 996 609
The end of summer doesn't have to mean the end of fun. NancyDee Sculptures is joined by a diverse group of artists to present the Creativity Cluster – four weeks of exhibitions and artists' talks, workshops, seminars and pop-up art activities, especially for the Geelong community.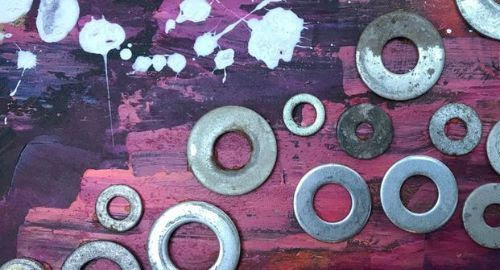 Creativity Cluster artists work across many mediums, from water colour, acrylics and sketching to mosaics, ceramics, textiles and found object assemblage. We believe everyone has a creative spark, though sometimes it may take a while to find the medium that suits your innate talent.
Join us for an hour, a day, or every day. Come chat and watch while we work – or better yet, try your hand and take your own creative journey. Visit the Creativity Cluster Meet Up page to register for the launch and sign up for some of the amazing workshops on offer.
The program includes: Design a Found Object Cityscape, Artist talks, Introduction to Alcohol Ink, The Basics of Urban Sketching, Fabric and Stitch Collage workshop, Pop-up Art Activity, Creative Practice Workshop, Get Started Painting, 10 Tips to Travel Creatively and Connect with Artists, and that is in February alone!
Want more information?
If you are a property owner or agent, or have interest in space, we welcome you to contact the Renew Australia team via geelong@renewaustralia.org
Renew Australia not only accept applications from creatives (someone who makes and creates their own wares or intellectual property), but also other social enterprises and not-for-profit groups. Previous Renew Australia participants have included galleries, arts collectives, architects, film-makers, festival produces and graphic designers. If you're unsure about whether you qualify, please contact geelong@ renewaustralia.org