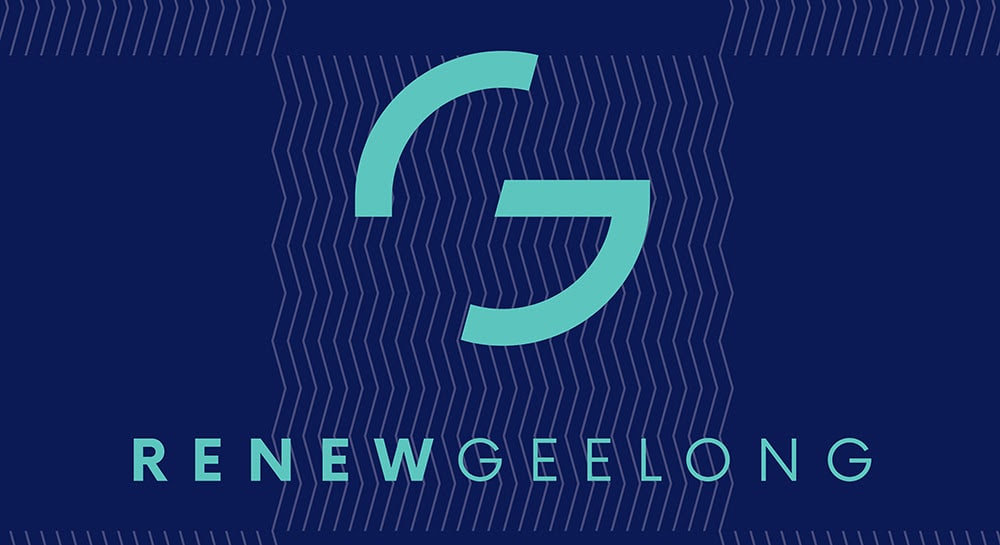 RENEW GEELONG INFORMATION SESSIONS
New properties available in Central Geelong – RENT FREE!
Dates: 10 April 10.45am & 12 April 5.45pm
Where: Renew Geelong Concept Space (Google map link)
Bookings essential: Book Now
The sessions will provide you with all the information you need to determine if your business or project is ready to activate a commercial space in Central Geelong. Attend an information session if you are interested in, or have already submitted an Expression of Interest for a property through the Renew Geelong Project.
Participant Update: "Drawn Together" Official Launch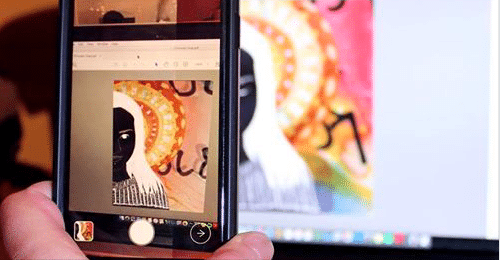 The Drawn Together | Geelong exhibition was officially opened on Friday 22nd March during Harmony Week, by the Youth Commissioner for the Victorian Multicultural Commission, Ms Khayshie Ramesh. Cr Jim Mason welcomed guests and the celebration included singing by the Karenni Choir, cello music by Liz Findlay, a shared feast and a crowded room of guests using smartphones and tablets to view the augmented reality artworks through the EyeJack app.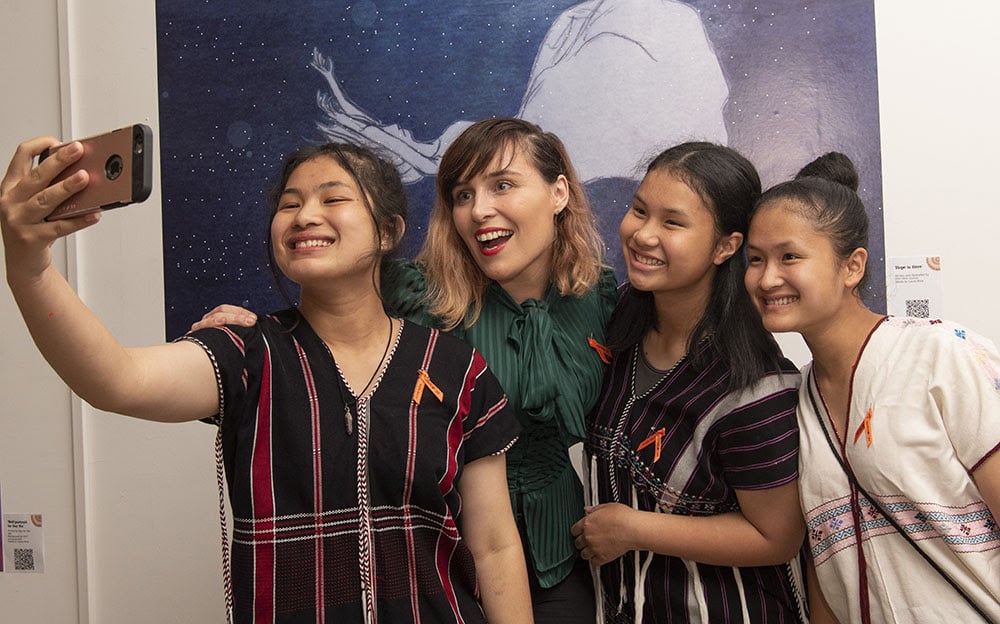 Khin Khin Sumon, 18yrs, is a talented young artist with a bright future ahead. Her work, 'Hope is Here', features in Bluebird Foundation's current Drawn Together exhibition in the Renew Geelong Concept Space.
Khin Khin grew up in a refugee camp on the border of Thailand and is one of several culturally diverse young artists who have been working under the guidance of local artists, Laura Alice and Liz McGrath, to harness the power of augmented reality art to tell their stories.
Be sure to visit the exhibition before it closes on 17th April at the Renew Geelong Concept Space (Mon-Fri 10-5; Sat 10-4) and pick up a free postcard pack of eight works featured in the Drawn Together exhibition.
Participant Update: Ruck Agency, Lach Ryan
Ruck is an agency specialising in all areas of brand experience from strategy, to identity to execution. Ruck has been operating out of 105 Lt Malop Street, Market Square  since October 2018 and has decided to exit the Renew program and take a paid tenancy with Boom in Newtown.  A fantastic outcome for a start-up business.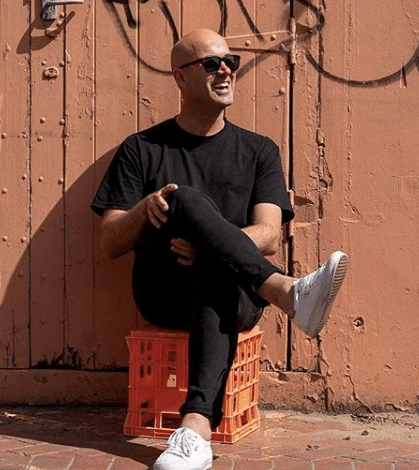 "Being a part of Renew Geelong has been a huge benefit to the business during the tricky start-up phase. Not only did it allow us to find a unique and professional space for working, creating and meeting in but it gave us access and exposure to the local business community in a way that wouldn't have been possible otherwise. Keeping overheads down is key to success when you are running any new business and Renew helps achieve that whilst also allowing you to understand the benefits and efficiencies of operating from a dedicated space. We are big believers in what the project is aiming to achieve for our city and will continue to support any way we can." Lach Ryan
What's happening…
GEELONG AFTER DARK
Heighten Your Senses and abandon what you know at Geelong After Dark.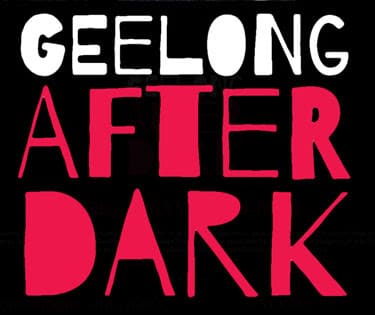 Friday 3 May 6pm to 10pm
Central Geelong
Instagram
Facebook
Renew Geelong is excited to be hosting the Geelong After Dark Information Hub on the night at the Renew Geelong Concept Space.
Geelong After Dark is a celebration of artists and the role they play in contributing to the city's Clever and Creative vision. Artists have heeded the call to Heighten Your Senses, creating site-specific artworks, exploring one or more of the senses to inspire and engage the Geelong After Dark audience.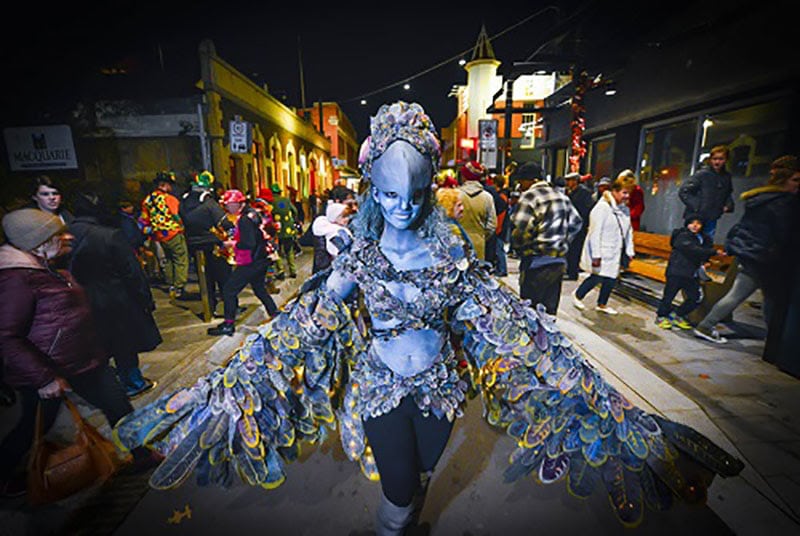 Central Geelong is the blank canvas on which artists will explore new ways of experiencing the existing spaces, buildings and laneways to remind us that culture and creativity is a vital human expression. You are invited to discover the laneways, hidden spaces and cultural buildings to experience interactive art; street performances; installations; music; exhibitions; projections.
In 2019, you are invited to surrender and embrace the unknown.
THE GEELONG ILLUSTRATORS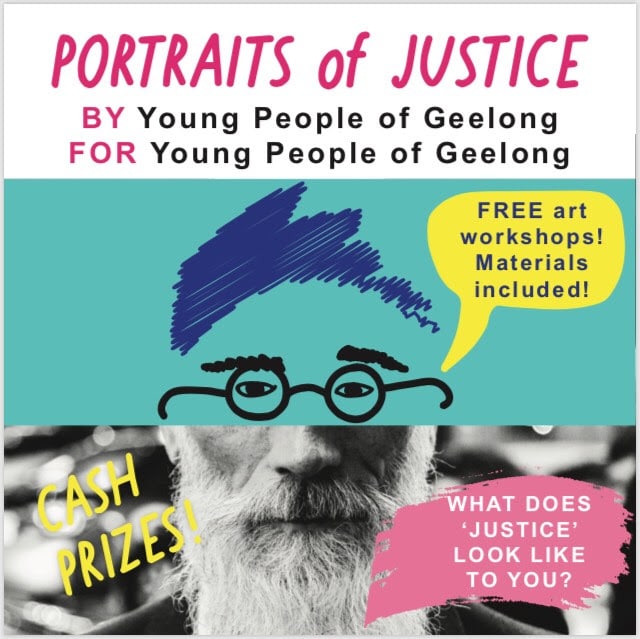 Geelong Illustrators Studio Gallery | Portraits of Justice
105, Moorabool Street, Gellong
Friday 12th April 5.30-7.30pm
Get involved in FREE art workshops with professional artists and live portrait sitters. Different art styles, all materials and training provided, open to all levels of experience. For more info: workshops@geelongillustrators.com.au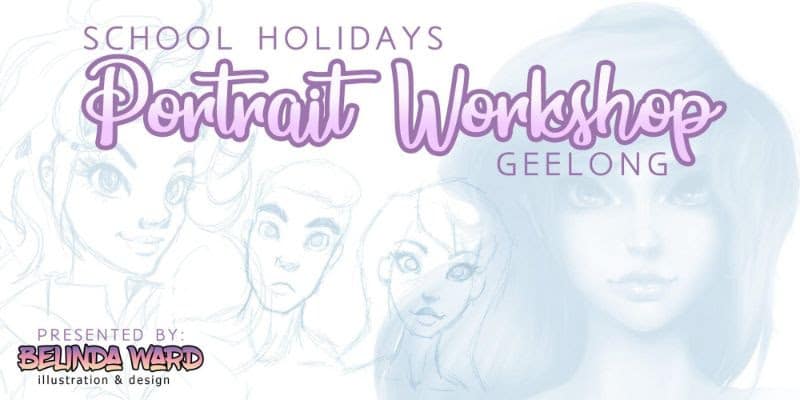 Geelong Illustrators Studio Gallery | Portrait Workshop
105 Moorabool Street, Geelong
Thursday 11th April 2-3.30pm
These school holidays, why not learn to draw your friends, family or even your idols. With the guidance of artist Belinda Ward, learn inside tips and tricks to get your started on your journey to drawing everyone you know and love! Contact workshops@geelongillustrators.com.au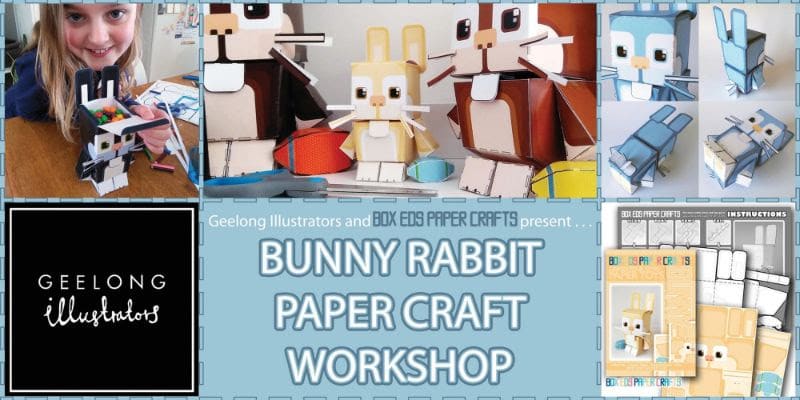 Geelong Illustrators Studio Gallery | Bunny Rabbit Paper Craft
105, Moorabool Street, Gellong
Friday 12th April 1-3pm
Looking for a crafty afternoon activity for kids? Box Eds Paper Crafts DIY paper toy craft kits let you cut, fold, stick and play with your very own bunny rabbit 3D paper toys! Box Eds Paper Crafts are designed to be fun, affordable, educational, collectable and recyclable. All materials provided. Contact workshops@geelongillustrators.com.au
THE BLUEBIRD FOUNDATION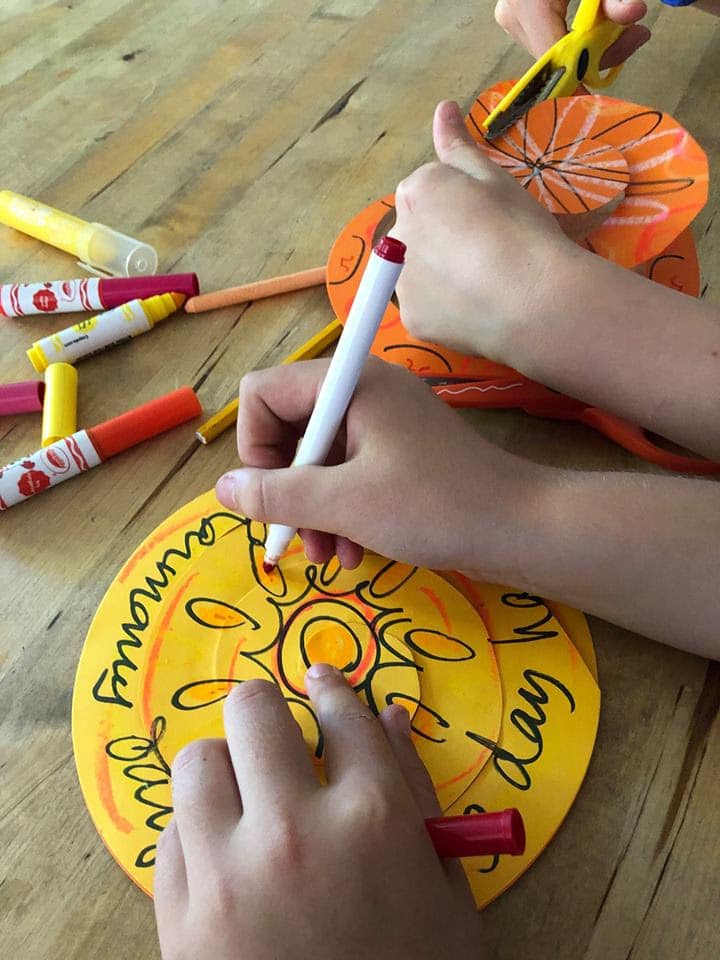 Spirals of Harmony Free Holiday Workshop
Renew Geelong Concept Space
107 Moorabool Street, Geelong
Tues 9th April 11am-12, 12-1pm, 16th April 11am-12
With Liz McGrath, for 5-12yr olds, FREE but bookings are essential. Create your own 'Harmony Spiral' telling the story of what harmony means to you. Add your spiral to the exhibition installation or take it home to hang.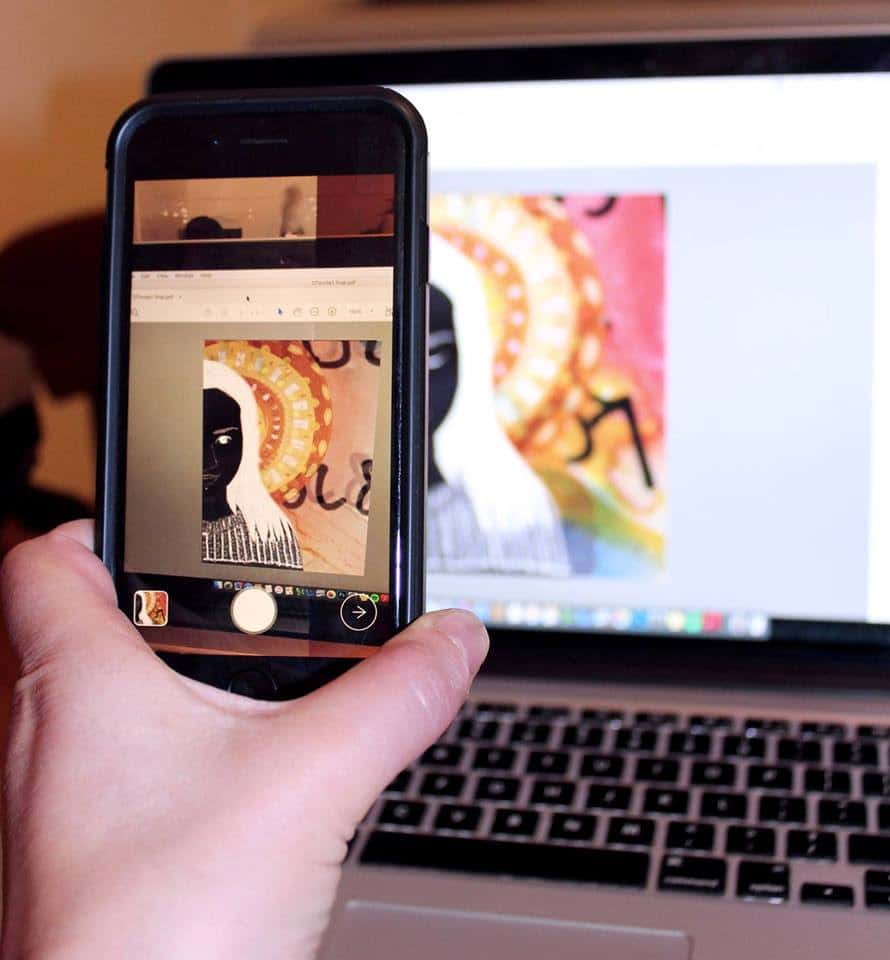 Augmented Reality Art FREE Holiday Workshops
Renew Geelong Concept Space
107 Moorabool Street, Geelong
Mon 8th, 15th April 1pm
With Laura Alice, for 13-18yr olds, FREE but bookings essential. Learn how to create your own augmented reality artwork, inspired by the Drawn Together exhibition.
THE INDIRECT OBJECT LABORATORY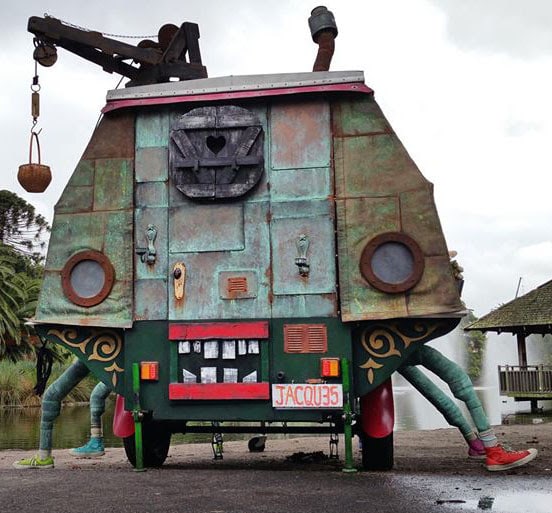 Little Wooden Caravan
16 – 18 April Daily 11am – 3pm
The Indirect Object Laboratory
Bookings
Free
Step inside Jacques, a handmade 1950s wooden caravan and experience a 6 minute story with a difference. Listening on headsets, an evocative soundscape sets the scene for the story to come alive. Explore the drawers and cupboards to reveal new objects and a new twist to the story.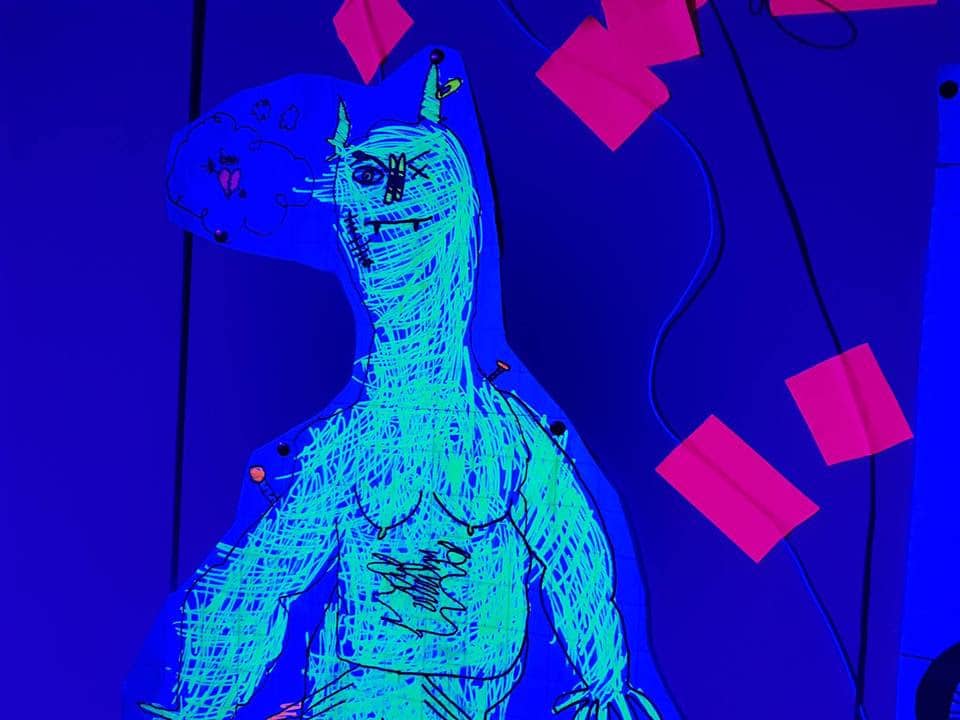 Sonic Monsters
16 – 18 April Daily 11am – 3pm
The Indirect Object Laboratory
Bookings
Free
Combining bespoke interactive sound technology and street art paste up aesthetic, Sonic Monsters is a unique visual arts and sound design workshop experience.
Design, draw and colour your own monster, paste it on the wall and listen to it come alive with sound.
WANT MORE INFORMATION?
If you are a property owner or agent, or have interest in space, we welcome you to contact the Renew Australia team via geelong@renewaustralia.org
Renew Australia not only accept applications from creatives (someone who makes and creates their own wares or intellectual property), but also other social enterprises and not-for-profit groups. Previous Renew Australia participants have included galleries, arts collectives, architects, film-makers, festival produces and graphic designers. If you're unsure about whether you qualify, please contact geelong@renewaustralia.org