Activated Spaces
Gina Barjeel designs
2/162 Crown Street Mall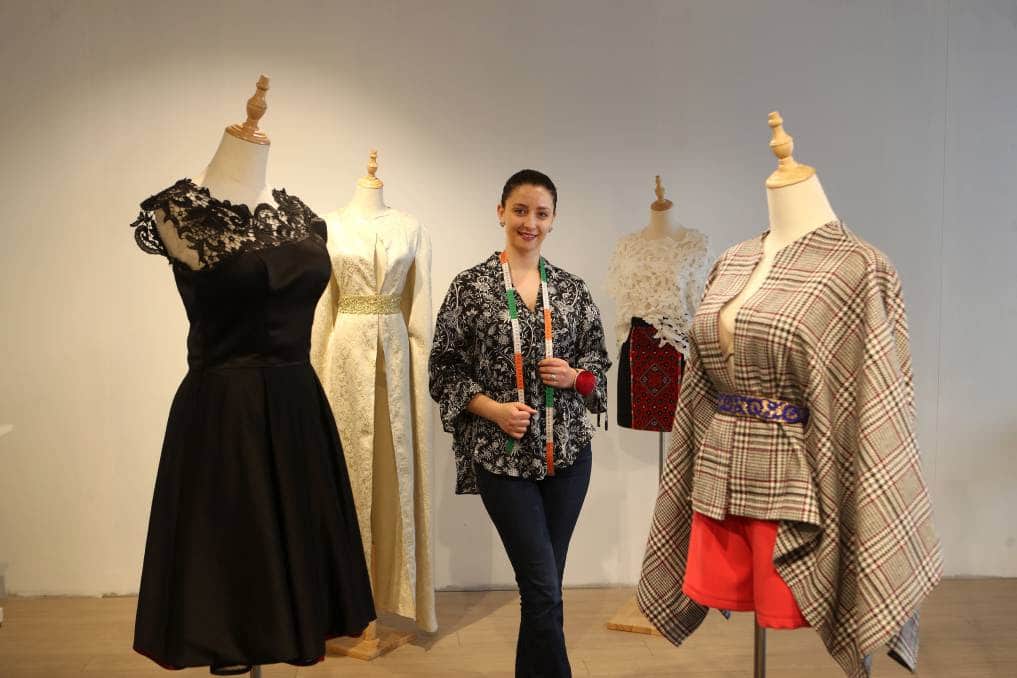 Gina Barjeel is start-up fashion brand that is distinct and different. Gina wants to empower women by providing them with stylish designer clothing and upskill women in Australia to be part of the fashion industry. She creates masterpieces of handmade clothing that are ethically made and manufactured in the Illawarra.
Thank you to Martin, Morris & Jones Wollongong for facilitating the use of this property.
Read about Gina Barjeel in the Illawarra Mercury
Arts Eclectic
179 Crown Street Mall

Arts Eclectic is home to a vibrant group of artists, artisans, makers, and collectors local to the Wollongong area. You'll find unique handmade clothing, shoes and accessories, paintings, sculpture, upcycled art, vintage items, furniture and independently designed tabletop games.
Thank you to Knight Frank Illawarra for facilitating the use of this property.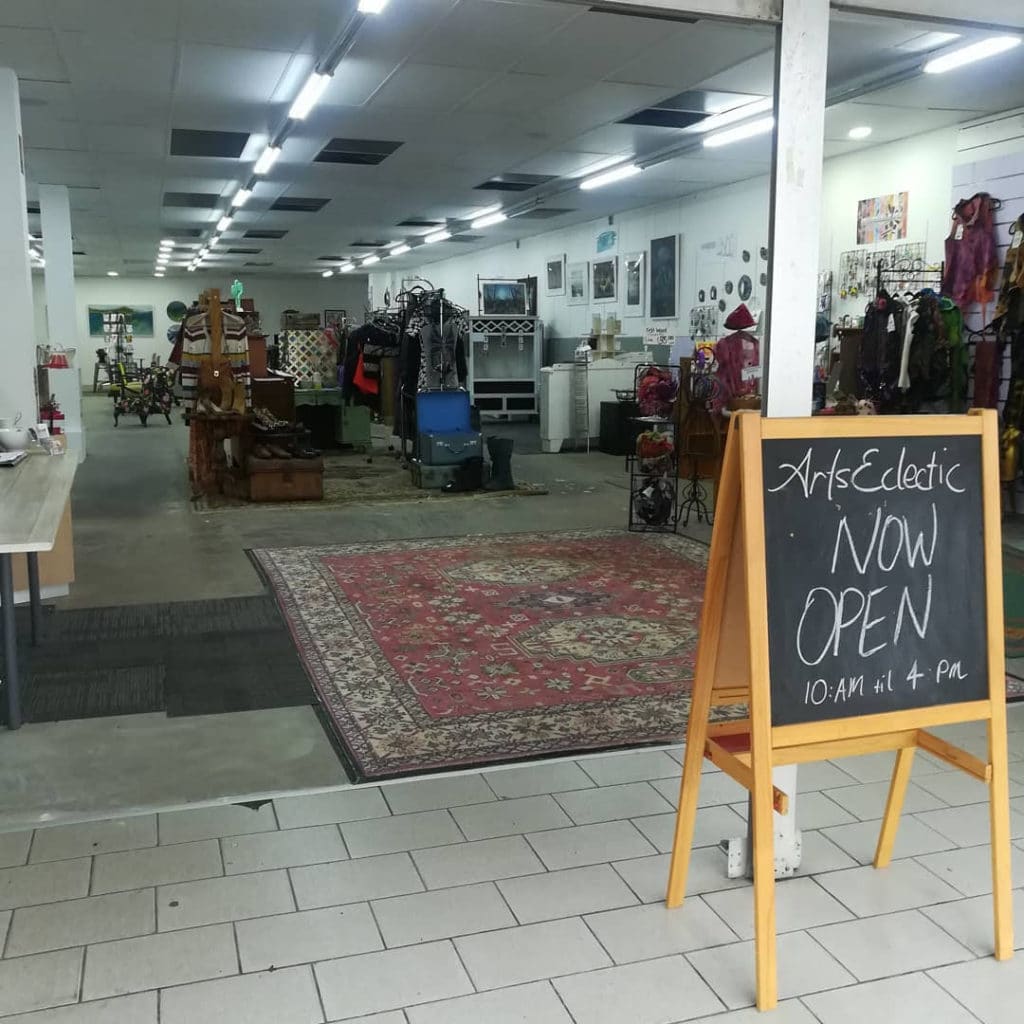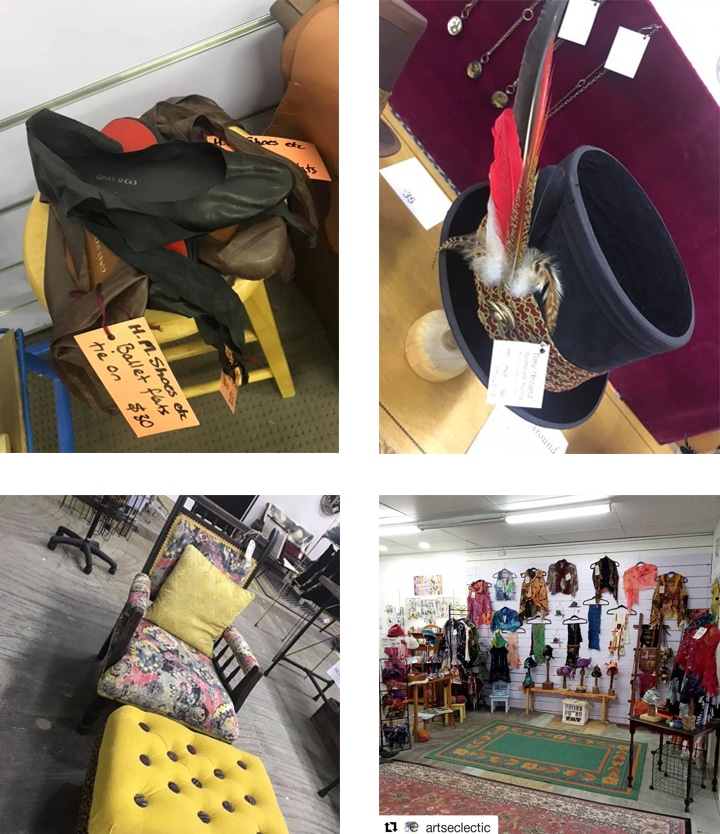 3D Studios
1 Globe Lane, Wollongong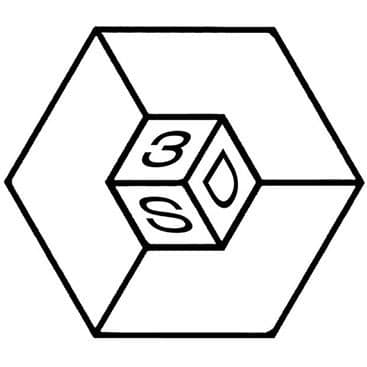 3D Studios is a one-stop-shop for Illawarra Musicians and Artists.
It will retail/office/workshop space during the day and by night an exhibition space / social workshop venue. The team at 3D Studios hopes this concept will connect the public and youth to the vibrant and strong Illawarra music/art community and provide a space for growth and development of skills for our musicians and artists.
Stay tuned for some great events, and pop in to say hello.
Thank you to GPT Group for facilitating the use of this property.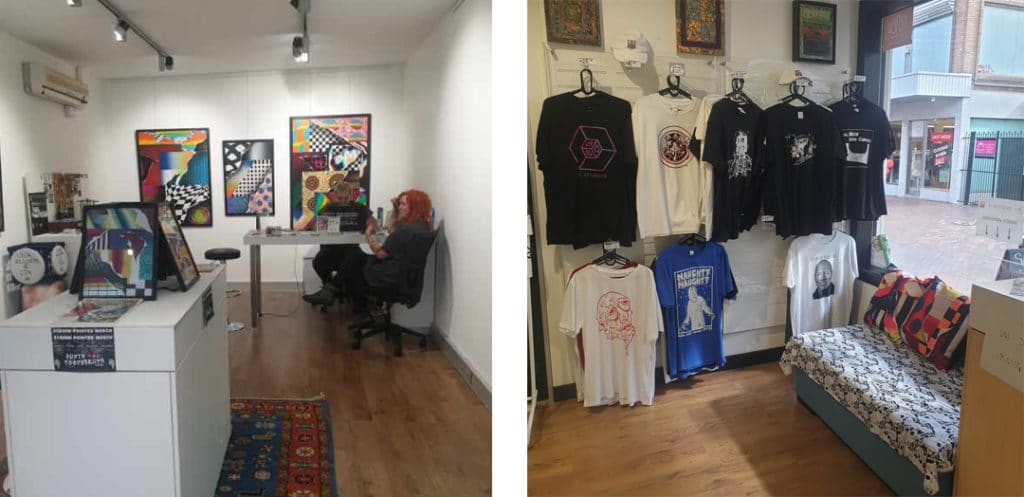 Uncontainable
Wollongong Council's creative container will showcase a dynamic range of concepts from Renew Wollongong participants.
Located in the lower Crown Street Mall, a rotating program of artists, creators and makers transform the empty container through exhibitions, events and workshops- all open to the community.
So far we have seen
Crochet demonstrations and yarn-bombing in the mall with Sasha Torilo Crochet,
Threatened Species Photography Exhibition hosted by Oceanspace,
The Talents of Sebastian J Smith making Cosplay costumes and hosting How to Draw Manga workshops
Photos by Anna Warr – Illawarra Mercury, Renew Wollongong, Simon Tedder Threatened Species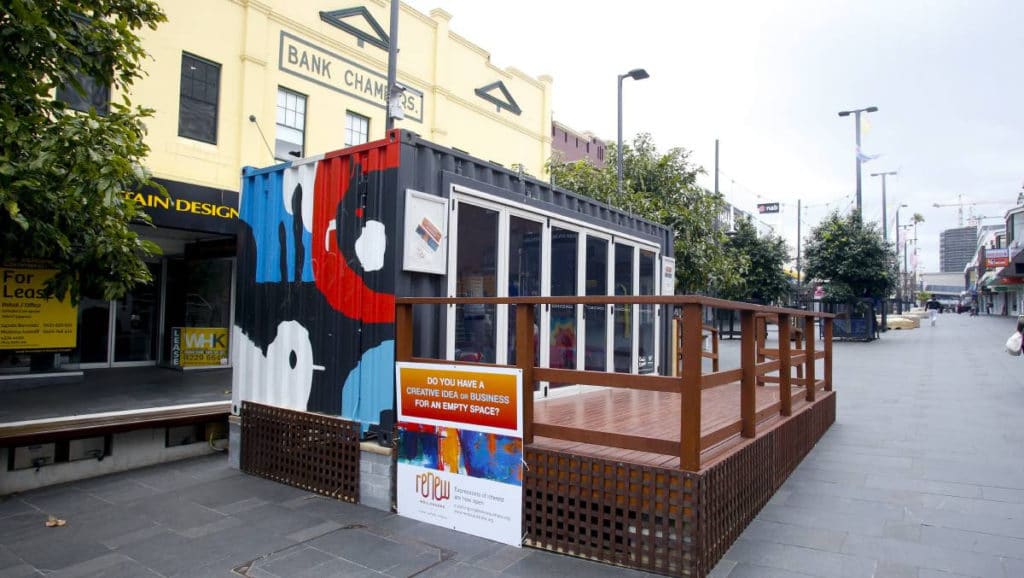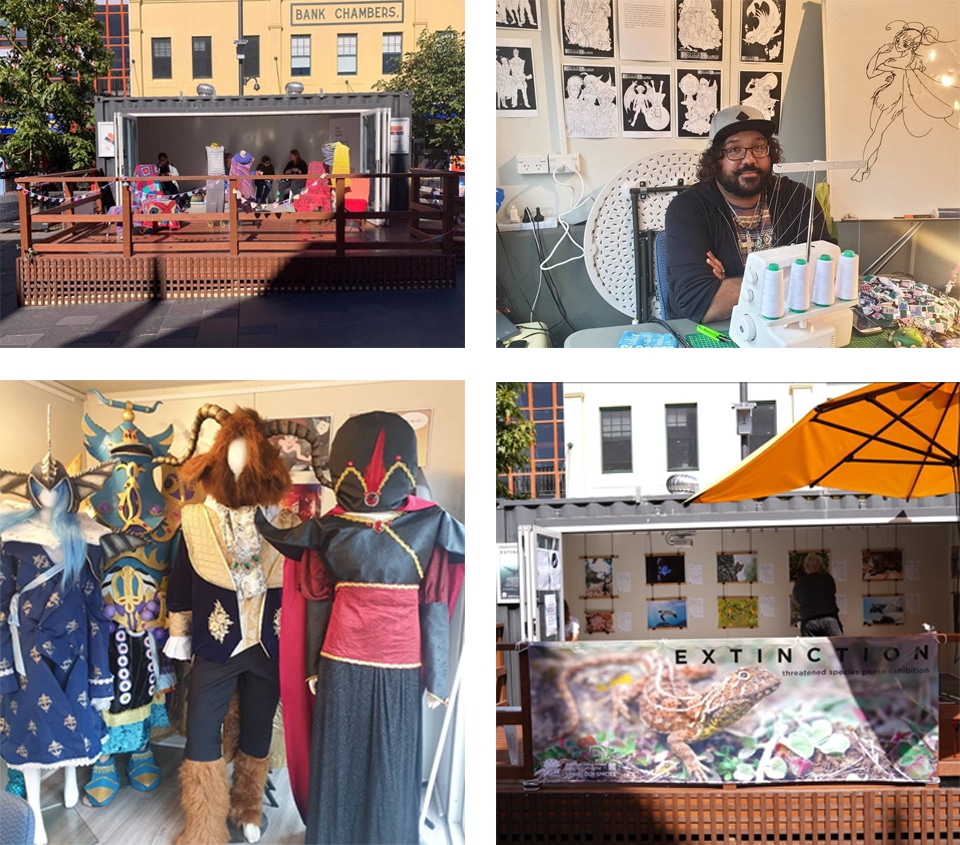 Uncontainable residents coming soon…
2nd October to 13 October – Daniel Breda's art installation (Non Place)
15 October to 30 October – Geoff Poll Art Exhibition
Read more about Uncontainable and Renew Wollngong in The Mercury
Goodbyes
Three of our wonderful participants have transitioned out of the Renew Wollongong project
Society City & Hidden Harvest have signed a 12-month lease! You can still find them at 274 Crown St hosting events, dinners and curating the bookshop and workspace. Help Society City remain a permanent fixture in Wollongong here.
Gennifer Anderson Art Gallery exited the project as the property she was using was leased. You can find her across the Mall as a part of Arts Eclectic.
Oceanspace was provided with a 4-month license opportunity. Even though they have now vacated the space, stay tuned for more events run by Oceanspace Collective in other venues around Wollongong
Thank you for being such great participants and showing Wollongong what our creative community has to offer.