Broc the Kasbah arrived at Moorabool Street!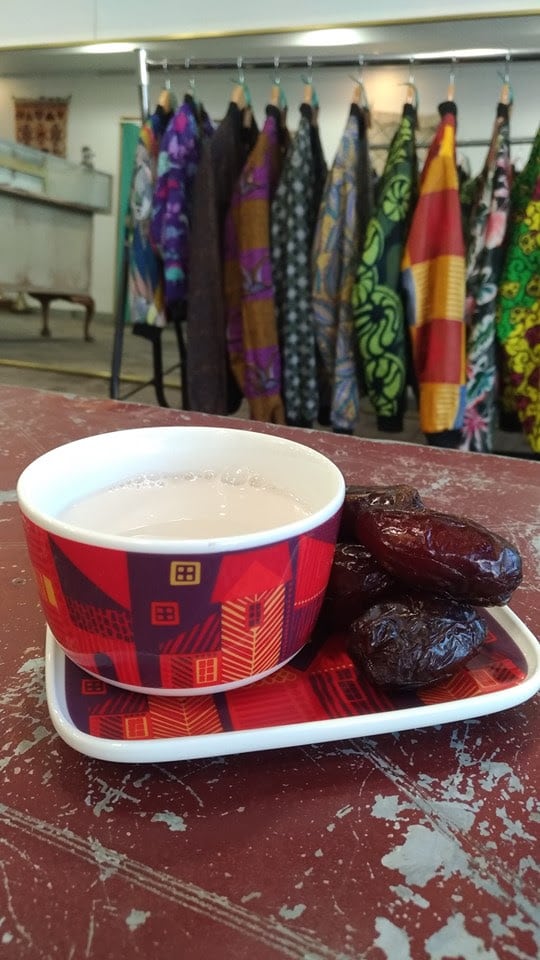 Renew Geelong is pleased to welcome our newest participant Broc the Kasbah to our team at 109 Moorabool st Geelong! A Moroccan designed and created sustainable clothes, bags and rugs.They offer milk and dates a Moroccan tradition for the opening of a business.
Goodbye for now Byron&Co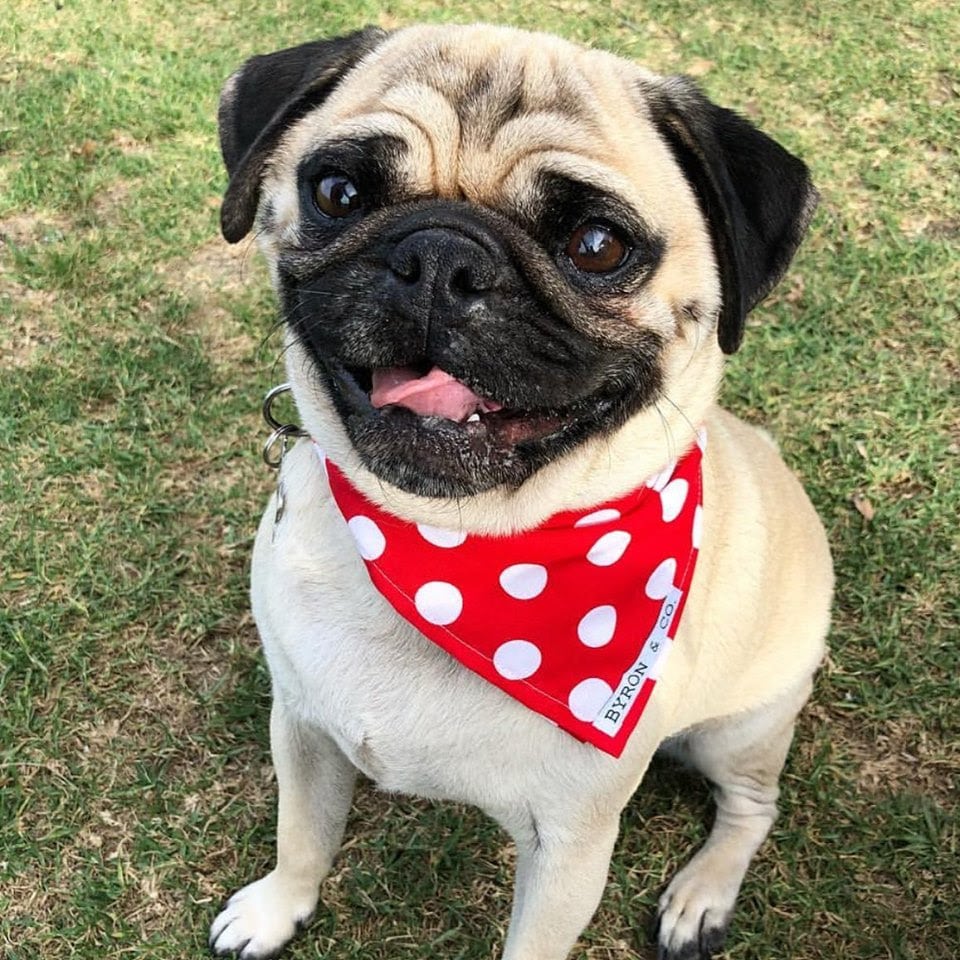 Justice and her company Byron&Co. Bandannas team, have finished up their tenancy at Belcher Arcade to pursue new opportunities. They will still be online though – so if you need your pet accessories just find them on social media.
Birthday & Magazine Launch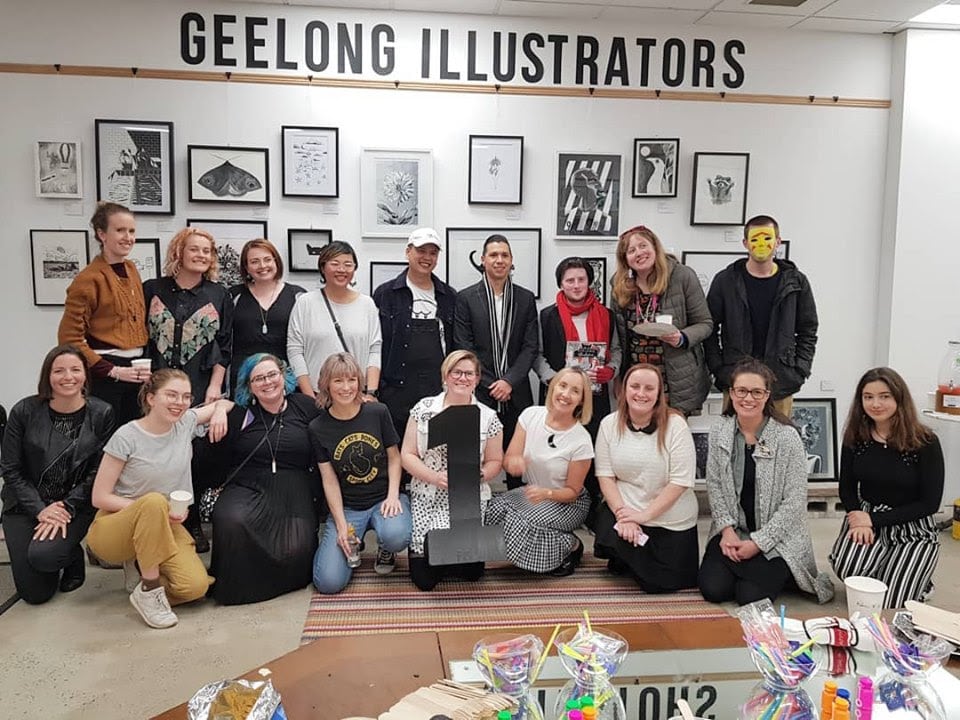 Geelong Illustrator Studio and Gallery just had their first birthday. Here they are with some of their lovely members! This was at their Black & White Exhibition opening , when we had our 1st birthday (since our studio gallery opening) and the launch of our new magazine (edition 4).
If you're wanting to be part of our team or know someone that might then head to our website for more info, or pop in to our studio gallery for a chat. 105 Moorabool St, Market Square. Open Tuesday to Saturdays 10-5pm
EVENTS
Chris de Hoog – Solo Exhibition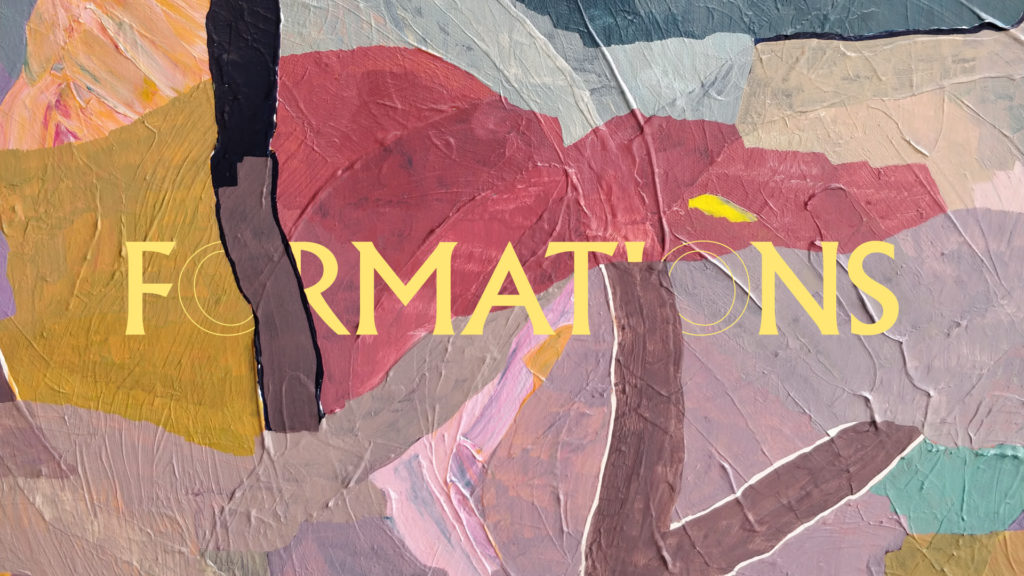 CHRIS DE HOOG
Instagram | BLUETHUMB
Chris de Hoog is a graphic designer, who took up painting as a way of expressing more artistic freedom. His work up to this point explores the natural landscape in an abstract way, using bright, bold colour schemes.
Join us in celebrating Chris new solo exhibition, titled 'FORMATIONS' and studio opening. Exhibition opening night Saturday 19th of October 6pm to 9pm. Exhibition runs from 19th -26th of October. Not to be missed.
UPCOMING WORKSHOPS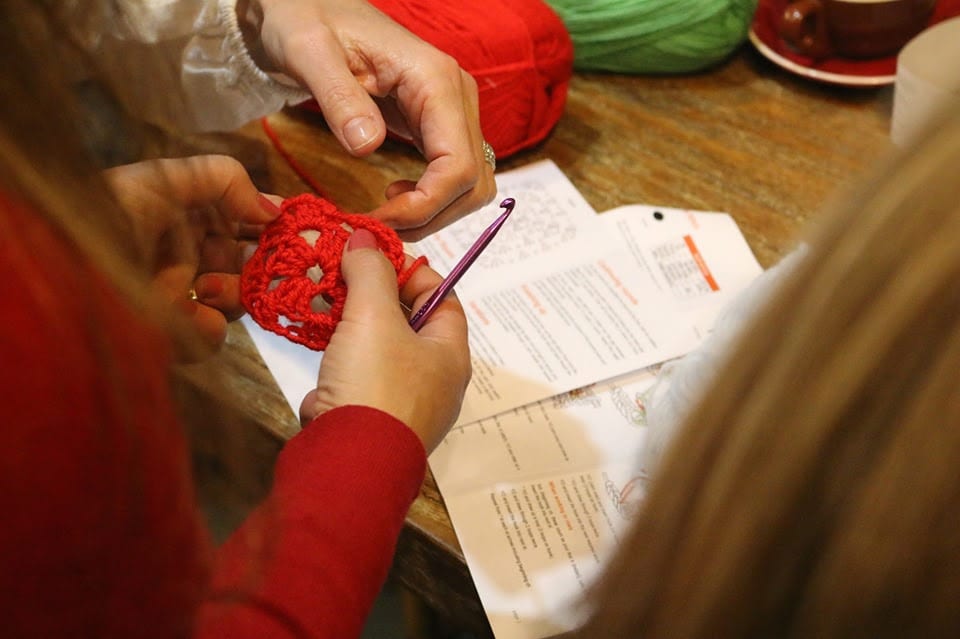 Crochet Beginners Class in Geelong
Special Sunday 10am Class
Crochet is a simple and versatile craft, easy to pick up and easy to adapt in order to create anything your heart could desire. Learn the basics of this craft with the Geelong Crochet Club in a warm friendly cafe venue.
This 3 hour class is designed for those who have had little to no experience with a crochet hook. You will learn from our Professional Instructors – the basic stitches, such as double and treble crochets, chain stitches, slip stitches, their abbreviations, and how to crochet in the round.
By the end of the class, you will have mastered these basic stitches and get started on your very own granny square.
You will be provided with all the materials and instruction you need to create your own Granny Square creation!
When : Sunday 13th October 2019, 10am to 1pm
Where : Geelong Illustrators Studio – 105 Moorabool St Geelong
Book your spot : geelongcrochetclub.com.au
Participant Opportunities
We are currently still taking Expressions of Interest for our spaces and for future vacant spaces. Please enter your expression of interest here.
For more information about Renew properties in Geelong visit our project page, or email geelong@renewaustralia.org for specific property details.
Want more information?
If you are a property owner or agent, or have interest in space, we welcome you to contact the Renew Australia team via geelong@renewaustralia.org
Renew Australia not only accept applications from creatives (someone who makes and creates their own wares or intellectual property), but also other social enterprises and not-for-profit groups. Previous Renew Australia participants have included galleries, arts collectives, architects, film-makers, festival produces and graphic designers. If you're unsure about whether you qualify, please contact geelong@renewaustralia.org