"I am old enough to have been practising during the dot com bubble "tech wreck" of the late 90s and the GFC of 10 years ago. I have never seen anything like the current crisis."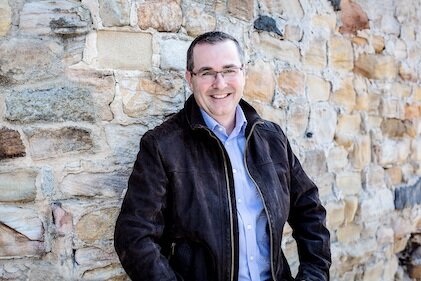 And with that, we set the scene for our latest profile with Colin – a senior commercial lawyer and former general counsel who, like many of us, is navigating the COVID-19 crisis for both his clients and his own practice.
1. What are you best at i.e. your sweet spot?
I would say that my "sweet spot" is a combination of contract review, drafting and negotiation. For the last 10 years or so I have specialised in reviewing, drafting and negotiating the terms of engineering, manufacturing and construction contracts. I have worked as Commercial Manager and Contracts Manager for engineering and construction companies as well as in-house lawyer for similar organisations. In that time, I have become quite efficient at reviewing contracts, highlighting risk issues and negotiating terms with the other party to achieve the best outcome for the business.
2. Tell us about your outsourced in-house counsel service – is it for businesses without a lawyer or for GCs (or both)?
It's a bit of both really. At present, I have some clients who don't have any in-house legal function at all but who are using my services on a part time basis.
On the other side of the coin, I also have some clients using the service who already have a large in-house legal team. They are sending their overflow work to me.
In both cases, this involves spending some time in the client's office to stay in touch with the team but the majority of the work is done remotely. The client will package up a job (eg. a large contract or tender) and send it to me to review and report back to them on. It all works pretty well, and the clients are happy. The advantage is that I have a similar experience level to a partner in a large firm, but I am available at a fraction of the price!
3. What have been your favourite projects/roles in your career?
Well, there was the time I travelled to a diamond mine in Botswana to negotiate a contract with a customer. That was fun!
However, I would have to say my favourite project was the time I drafted an Agreement between Sony BMG and Tooheys Extra Dry for the UncharTED "battle of the bands" music competition.
The competition was part of Tooheys' "bands on cans initiative to help bring new fresh bands and fresh sounds to the Aussie beer drinking public". As much as it was great fun, the job also required some careful and creative drafting around the IP issues as the competition prizes for the winning song included – a recording contract with Sony, a spot on the Big Day Out national tour, support gigs with headline acts, national airplay and exposure on-pack, online and through media investment.
It's still my favourite job as it combined; music, beer, IP and contract drafting! And the best bit of all – I got to go to the Big Day Out as a VIP guest of Tooheys Extra Dry!
4. Are there any particular areas where a GC/CEO would be best placed to use you as a supplement (or in some cases an alternative) to using their larger/panel firms?
If the in-house team is getting a bit overwhelmed with the volume of work, I can help alleviate some of the pressure. Ideally, this would be in circumstances where the work can be packaged up, sent out and done remotely. So most of the work I have been doing is contract review and negotiation. However, I can also provide assistance with other types of legal work such as managing contract disputes, drafting claim letters and advising on commercial and property transactions.
5. You've been running your firm for over 10 years – has anything been as challenging for you and your clients as the current COVID-19 crisis?
I am old enough to have been practising during the dot com bubble "tech wreck" of the late 90s and the GFC of 10 years ago.  I have never seen anything like the current crisis. It is hitting many clients hard and they are cutting back on their external legal spend. That is definitely challenging in terms of running a small law firm.  However, with careful cash flow management, expense reduction and a little help from JobKeeper I think we will be ok.
6. Tell us about Renew Australia and the work you do with them? Are you seeing or expecting increased demand/need in this space during the economic climate?
I love working for Renew. It's a concept that started in my home town of Newcastle. What they do is revitalise run-down urban spaces. By negotiation with a landlord, they will set up some creative businesses on a short term basis in a disused (or under utilised) urban space such as an old shopping arcade. These creative businesses attract customers and bring people back to the town centres. It's a "win-win" because the landlords end up with a more vibrant space (which is attractive to long-term tenants) and the creative businesses benefit from an "incubator" that can help them get from "start-up" to viable business.
As a lawyer, I help Renew negotiate with landlords over the terms of various contracts and lease agreements. On the other side of this lockdown, they may well see more activity as commercial property owners attempt to entice customers back to the town centres.
//
Colin is available now for general commercial matters, contracts and overflow work – feel free to get in touch with us.