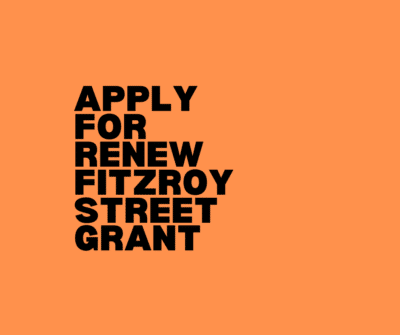 As part of the Renew Fitzroy Street project, Renew Australia will be offering an upfront $500 grant on application for initial improvements to properties prior to activation – **available for placed applicants.
"For successfully placed participants the $500 can be used for:
-Cosmetic improvements to the property, eg: paint, signage, floors etc.
-Security improvements to the property, eg: locks, door buzzers etc.
-Egress updates, eg: Smoke detectors and fire extinguishers.
All spending will need to follow a standard Renew Australia acquittal process to ensure that funds are spent in line with the above.
If you wish to apply for this grant, please state what you may initially propose to use the funds for if you are awarded this grant and how this would relate to your EOI proposal.