F. Stop Workshop is for photographers. We provide photographic services, workshops, resources and community for people of all ages and abilities.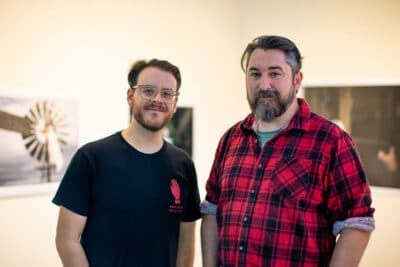 Our Vision: A better future for all through creativity, education, and community.
Our Mission: We are for Regional Australia. Whether through practice, research, advocacy or education, our creative skills can contribute towards a regional Australia that is more contemporary, progressive, inclusive, and ambitious.
Our Values: We believe that through creativity, education and community, a more equitable future of coexistence for all is possible. For our part in this future, we seek to be better allies to Australia's First Nations communities; to create accessible and inclusive opportunities for creative engagement; to respect the diversity of the human experience, and to tread lightly on the earth.
SERVICES
Photography Workshops
We provide a program of workshops catering to all ages and abilities. From casual photographers to working professionals, we will have something that inspires you.
Darkroom & Studio Access
We maintain Wagga Wagga's only public-access photographic darkroom and studio. Our darkroom and studio are fully equipped. Hire our space and gear for your next project.
Photographic Services
We offer archival printing, hi-res scanning and editing services.
We are also professional photographers. Our specialisations include arts and cultural documentation, artwork and object digitisation, studio and natural portraiture, small business imaging support and portfolio development.