Macuject are a start-up tech company specialising in ocular health, working with doctors, healthcare organisations, pharma and OCT manufacturers to achieve the best clinical decisions for each patient more confidently, consistently and efficiently.
Macuject uses machine learning AI for analysing macular optical coherence tomography images to find and measure intraretinal and subretinal fluid volumes. In doing so, the aim is to guide treatment decisions which ultimately will help reduce the emerging issue of preventable vision loss due to the under-treatment of neovascular age-related macular degeneration (nAMD).
"We augment doctors' decision-making with quantitative image analysis, unified patient history dashboards and customisable decision trees, to deliver benefits for patients, doctors, and health systems."
As Macuject enters a new phase of growth they look to use their Renew space at 77 Fitzroy Street, to be able to come together as a team and keep pushing the boundaries of innovation in ocular health.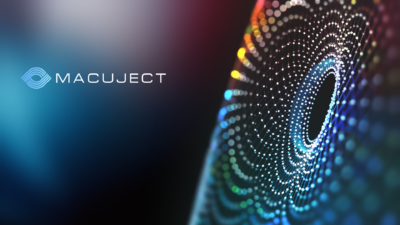 Website – https://www.macuject.com
Socials – https://www.linkedin.com/company/macuject/
Contact – https://www.macuject.com/contact