Say hello to Sophie from Calistags Plants next time you are on Fitzroy Street. Sophie is one of the Renew Fitzroy Street new kids on the block, Sophie has turned her passion for horticulture (she's won awards!) into a business since returning to Melbourne last year, as the world was turned upside down by COVID-19.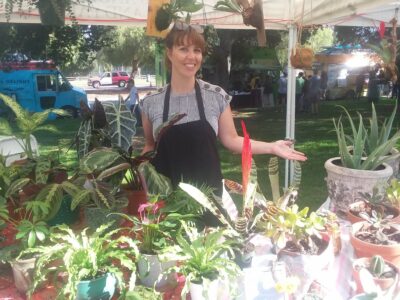 Calistags Plants offer a stunning collection of statement making indoor plants and pots, horticultural advice and plant styling for your home, office or other spaces.
Renew Fitzroy Street is giving  creative businesses the chance to test their concept while being supported by landlords with rent-free space, reinvigorating Fitzroy Street and supporting existing traders.